Introduction: 
In the realm of pharmaceutical and food industries, precision and quality are non-negotiable. One crucial aspect that often remains behind the scenes but plays a pivotal role in ensuring product quality is the Heating, Ventilation, and Air Conditioning (HVAC) system.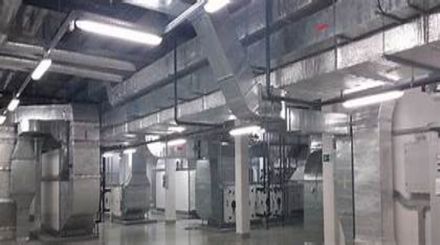 The Vital Role of HVAC in GMP Standards As GMP standards rightly state, HVAC systems are the unsung heroes of pharmaceutical and food manufacturing. They not only maintain the right environmental conditions for production but also ensure the well-being of the workforce by providing comfortable working conditions.
System Design:
The heart of an effective HVAC system is its design. It's a meticulous process that involves tailoring the system to the specific requirements of the facility. Temperature control, humidity levels, and air quality are all factors that need to be considered. GMP standards insist that a well-designed HVAC system ensures both product quality and operator comfort.

System Commissioning:
Commissioning is the process of setting up, balancing, adjusting, and testing the entire HVAC system to ensure it meets all the specified requirements outlined in the User Requirement Specification (URS) and capacities as specified by the designer or developer. 
WHO TRS 961 Annex 5 8.1
System Qualification:
The qualification process is crucial in GMP standards. It encompasses Design Qualification (DQ), Installation Qualification (IQ), Operational Qualification (OQ), and Performance Qualification (PQ). Critical and non-critical parameters are determined through a risk analysis for all HVAC installation components, subsystems, and controls. WHO TRS 961 Annex 5 8.2

Adequate System Components:
Manufacturers must ensure that their HVAC systems are constructed to minimize the risks of contamination and cross-contamination. To accomplish this, filtration of air, dilution, and dust removal are integrated into the system.
Air Filtration Systems, HEPA Filters:
The inclusion of High-Efficiency Particulate Air (HEPA) filters is essential in preventing the spread of contaminants. These filters are indispensable in maintaining the defined levels of cleanliness and classifications, thus ensuring product quality.
Air filtration systems, including prefilters and particulate matter air filters, shall be used when appropriate on air supplies to production areas. If air is recirculated to production areas, measures shall be taken to control recirculation of dust from production. In areas where air contamination occurs during production, there shall be adequate exhaust systems or other systems adequate to control contaminants. FDA 21 CFR 211 46(c)
Air Distribution:
Efficient air distribution is crucial in maintaining a clean and controlled environment. The positioning of supply and extract grilles should ensure effective room flushing, and low-level return or exhaust air grilles are preferred for optimum results.

Additional System Components:

·       A warning system should be in place to instantly indicate and warn operators of any failure in the air supply or reduction of air pressure differences (below set limits for those identified as critical). 
EU GMP Eudralex Annex 1 2022 4.16
·       Automated monitoring systems may provide possibilities for ongoing monitoring with better assurance of compliance with the defined limits. Where these automated systems are considered to be good practice (GXP) systems, these should be appropriately validated. WHO TRS 1019 Annex 2 5.3
Drawings:
Detailed drawings of the HVAC system are essential for reference and maintenance. These documents are instrumental in understanding the system's configuration and how it aligns with GMP standards. WHO TRS 1019 Annex 2  13

Maintenance in Pharmaceutical and Food Industries:
GMP standards mandate a planned preventive maintenance program, procedures, and records for HVAC systems. Maintenance personnel should receive appropriate training to ensure that the system continues to operate effectively.

Switching off air-handling units:
It is recommended that the HVAC system be operational on an ongoing basis. Where a manufacturer decides to use energy-saving modes or switch some selected AHUs off at specified intervals, such as overnight, at weekends or for extended periods of time, care should be taken to ensure that materials and products are not affected. WHO TRS 1019 Annex 2 5.4
Conclusion:
In summary, the role of HVAC systems in pharmaceutical and food industries is more significant than one might think. GMP standards set the benchmark for maintaining product quality, preventing contamination, and ensuring the well-being of personnel. By adhering to these standards, manufacturers can create an environment where quality and safety go hand in hand.
References

1. Volume 4 EU , Annex 1 Manufacture of Sterile Medicinal Products
2. WHO Technical Report Series, No 1019 Annex 2  13, Guidelines on heating,ventilationandair-conditioning systems for non-sterile pharmaceutical products Part2:Interpretation of Guidelines on heating,ventilationand air-conditioning systems for non-sterile pharmaceutical products

3. WHO Technical Report Series, No 961 Annex 5 8.2,  Supplementary guidelines on good manufacturing practices for heating, ventilation and airconditioning systems for non-sterile pharmaceutical dosage forms.
4. 21 Code of Federal Regulations   FDA 21 CFR 211 46(c) , CURRENT GOOD MANUFACTURING PRACTICE FOR FINISHED PHARMACEUTICALS 


Sharpen Your Knowledge and Win Discounts 
join the Quiz About: HVAC System